A simple staple for us. Find the best steak you can find and use canned blacks beans to make this a quick and easy meal.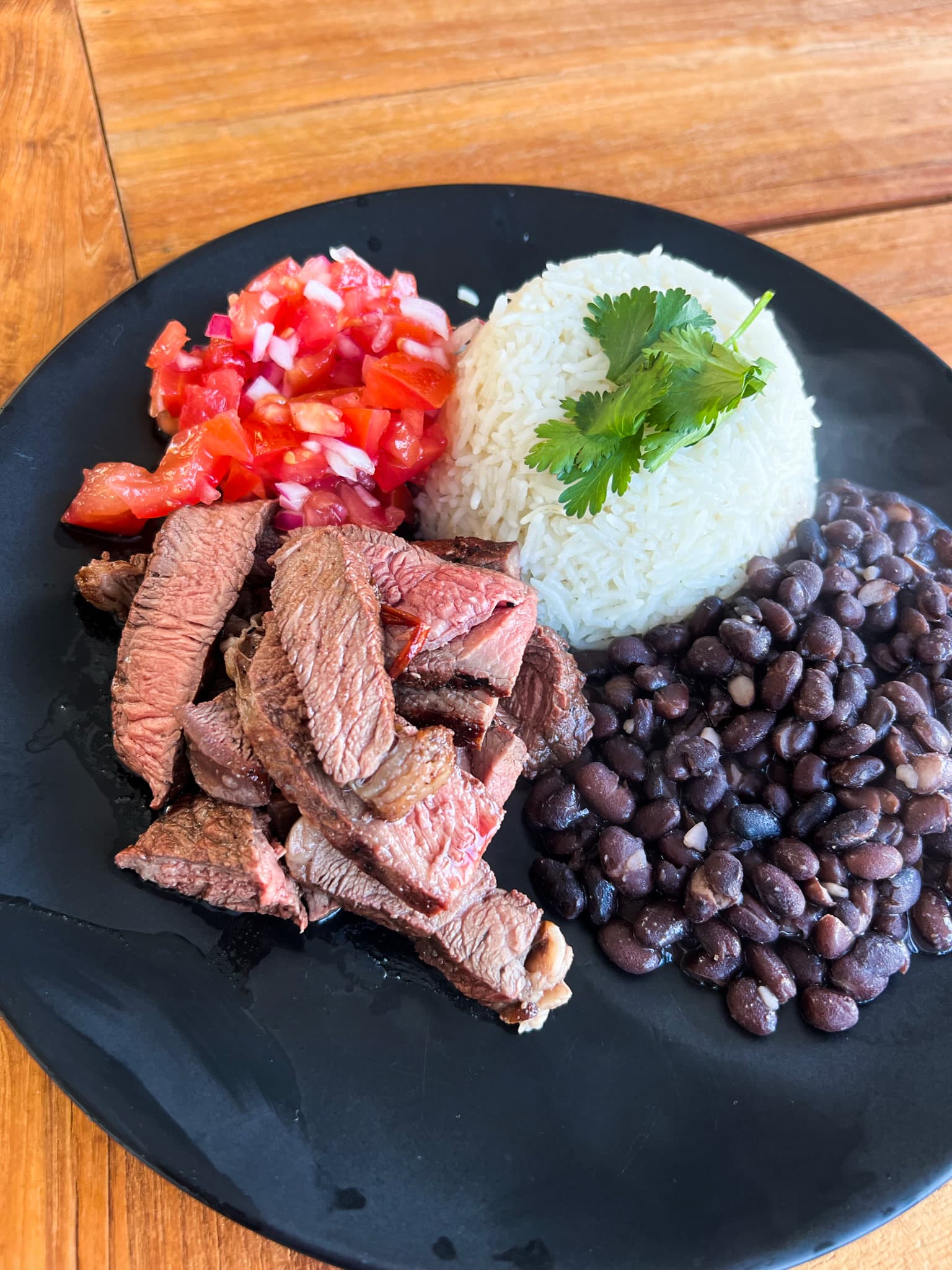 Ingredients
500g Free Range, Pasture Fed Rump Steak 1/2 Cup Basmati Rice 400g Can of Black Beans Homemade Tomato Salsa Serves 2
Method
Add the rice to a pot with water and cook as per instructions. You could use packet rice here if in a rush. Add the black beans to a pot with the liquid from the can and cook until it there is very little liquid left. Prepare the [tomato salsa](https://www.kengreeff.com/recipes/4uR52f1cougv34WygeNGgW) Cook the steak on a grill pan to your liking Combine on a plate and enjoy!
Nutrition
621 Cal
68g Protein
62g Carbs
11g Fat